WELCOME TO Youth Hostelling
I AM A USER MEMBER AND SUPPORTER OF THE SYHA THIS PAGE IS DEDICATED TO my use THEM.

I contiue to hostel great value including a great cycling trip in may 2011 train to Edinburgh hostel then cycle to Merlose then Broadmeadows Scotland's first Hostel with an enjoyable cycle to Mary's loch on return home a repeatable cycle up the River Tweed's Valley from Selkirk till the turn on to the Glasgow rd after 57 miles I got train home from Lanark.
in June a 2 day 5 ferry cycle staying at Lochranza Hostel and starting at Adrossan then passing through Brodick Tarbet Tighnabruaich rothesay Whemyss bay getting train home from Largs a long day from Locrranza on Arran to Largs but will do it again
2005 I enjoyed 2 nights in Ullapool but really enjoyed my cycling brakes at Kendoon hostel including the dedication of the Oak bench for long time Volunteer and SYHA supporter Andrew Bryson

and returned 2 further times including a night at Minnigaff hostel and took up some of my suggestions below inc Threave castle and clatteringshaws on the Queens way and if in the area try Kitty's in New Galloway their roast of the day and selection of cakes is magicand I saw Red Squirrels and pheasants whilst cycling here is a few photos





and the lock this hostel is named after

and it's canal under restoration

I am sad to inform that my home hostel AYR has closed despite over 6000 bed nights annually if you believe AYR deserves a hostel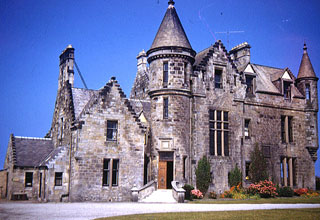 0n
a brighter note their are still plenty of hostels to visit and Tomintoul hostel has been replaced last summer check the
SYHA
web site.
BELOW IS A FAVORITE PHOTO OF MINE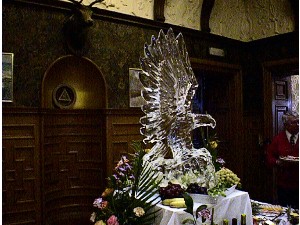 THE ICE STATUE LOCH LOMOND YOUTH HOSTEL MARCH 1998
AND NOW KENDOON hostel
KENDOON HOSTEL In southwest Scotland A GREAT SMALL HOSTEL this is good hill walking countryside the southern upland way is only three miles distant. sightseeing, fishing, threave castle and gardens only 20 miles away and clatteringshaws only 15miles away with a dear and goat park Sadly no longer open closed at end of 2010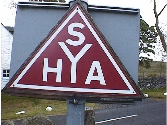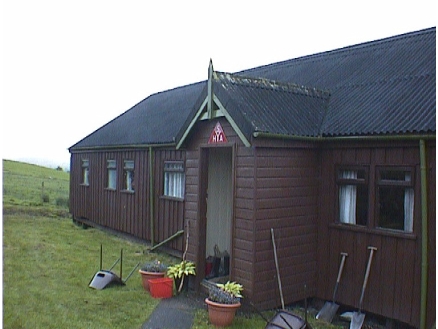 SCOTTISH YOUTH HOSTELS ASSOCIATION
SYHA NATIONAL OFFICE
7 GLEBE CRESENT
STIRLING
SCOTLAND
KA8 2JA
SOUTH WEST OFFICE
now closed
BOOK YOUR BED AHEAD FOR FREE
0541 55 32 55 ONE CALL DOES IT ALL or via the Web Site here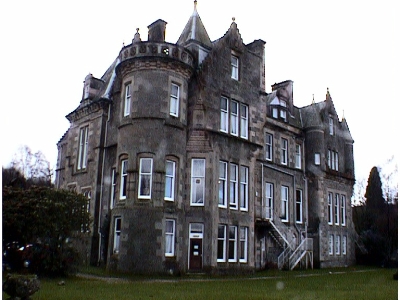 LOCH LOMOND YOUTH HOSTEL FROM THE SIDE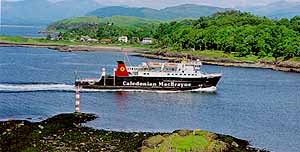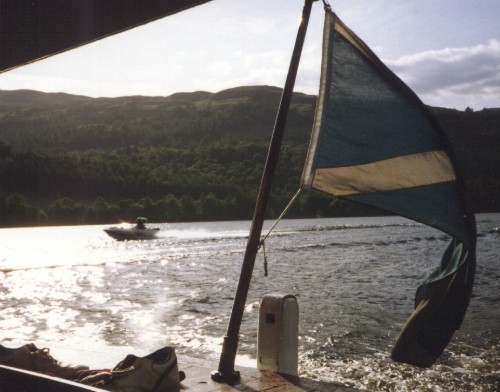 TRAVEL BY FERRY and the Scottish flag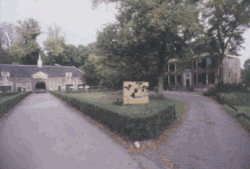 MY FAVORITE HOSTEL IS BUNNIK IN A COUNTRY PARK OUT SIDE OF UTRECHT SO PEACEFULL AFTER A WEEKS CYCLING IN HOLLAND.
THE SYHA IS A VOLUNTARY ORGANIZATION RUN BY MEMBERS FOR MEMBERS. A NETWORK OF OVER 70 HOSTELS THROUGHOUT SCOTLAND FROM CASTLES TO COTTAGES TO TOWN HOUSES AND OPEN TO MEMBERS OF YOUTH HOSTEL ASSOCIATIONS AROUND THE WORLD.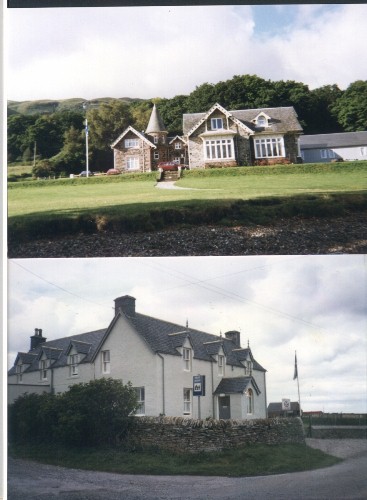 Rowardenan and John O Groats
BOOK YOUR BED AHEAD FOR FREE ONE CALL DOES IT ALL now online
at the Web Site
LOCHLOMOND YOUTH HOSTEL

Lochlomond in snow from front
Winchester youth hostel a quaint old hostel shares space in an old mill with a national trust museum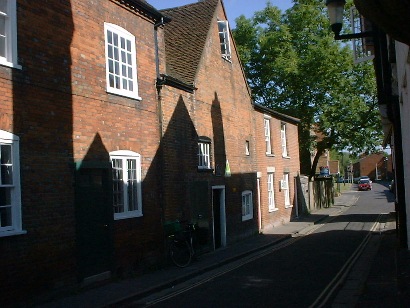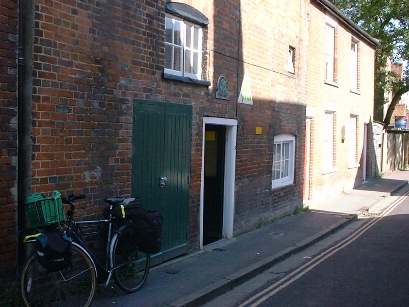 And my Bike